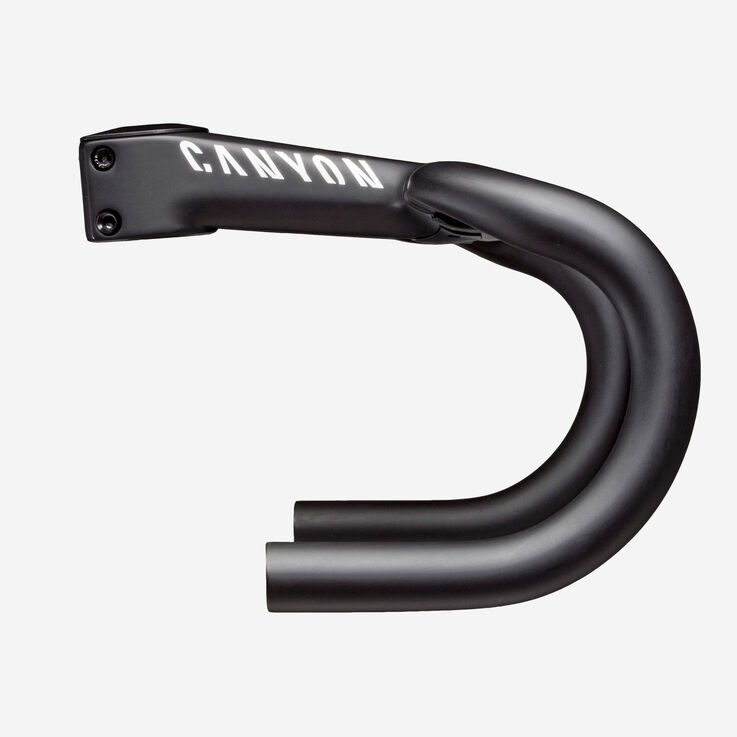 Canyon H36 Aerocockpit
Color:

black/grey

Color:

black/white

Color only available to members.
Color only available to members.
30 Day Return Policy

If you're not 100% satisfied with your Gear purchase, return it within 30 days in an unused condition for a full refund. The 30 day period starts once you receive your goods and is complied with by return of the goods to us within 30 days.

2-Year Guarantee

We take responsibility for defective products. If you notice any inherent issues with your Gear within a two-year time frame of receipt, please fill out a Guarantee Request under Customer Service below.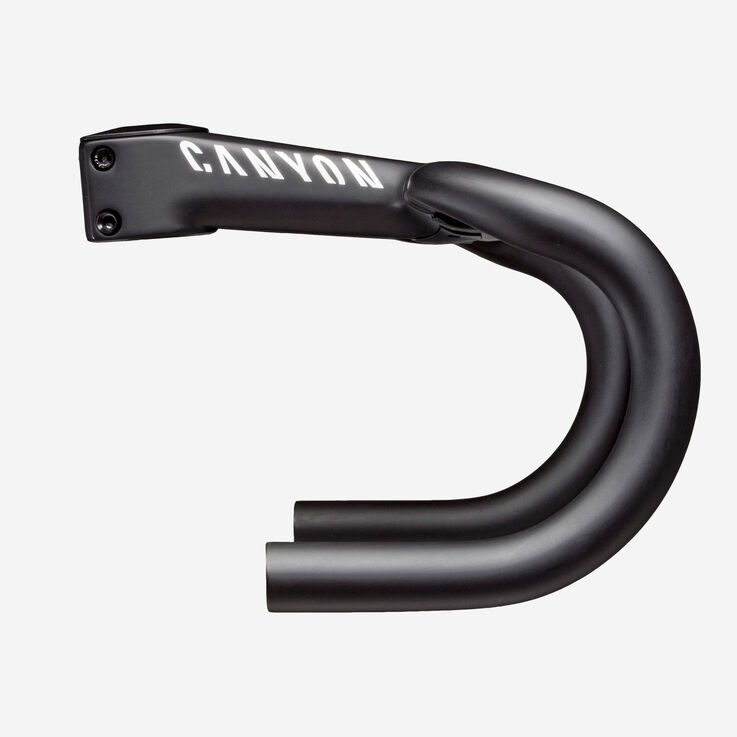 Canyon H36 Aerocockpit This carbon integrated stem-handlebar unit has been specially developed by Canyon and plays a central role in overall bike performance. With a sleek design, the efficient partial integration of the outer shell and the Di2 junction box, the focus is all on aerodynamics. Featuring a minimally longer reach in comparison to the H11 Aerocockpit and a seamless transition between the bartape and bar tops for lower frontal area fluctuation. The Aerocockpit CF is a part of the overall design aim of the Aeroad: to build a faster bike. The required mounting kit (top cap, wedge and aero spacers) for the H36 Cockpit is sold separately.
Average customer rating
5 out of 5
10 customers reviewed
Features
Category 1 integrated carbon stem and handlebar
Plays a central role in aerodynamic performance
The cockpit is flawlessly integrated with the rest of the frame
Minimal frontal surface area
Optimized form and configuration of the bar and stem
Full cable and wire integration (including specific recess for a Di2 Junction Box)
Seamless transition between bartape and bar tops for lower frontal area fluctuation
Modified Trident profile on the bar tops
Reduced bar width for a more compact and aerodynamic riding position in combination with our performance-oriented Pro Geometry
Acros headset features ultra-compact bearings to help keep the weight down
Details
Material: Carbon
Model: H36-15
Category: 1
Dimensions: Length / Width
90 mm / 390 mm
100 mm / 390 mm
100 mm / 410 mm
110 mm / 410 mm
120 mm / 410 mm
120 mm / 430 mm
130 mm / 430 mm
Contents
Includes: 1 x Canyon H36 Aerocockpit
Does Not Include: Mounting Kit
We're in Control
Our business model gives us the advantage of knowing exactly where our products come from, how they are made and what they are capable of. Canyon products are exclusively available at Canyon.com, so you can trust the quality you are getting.
Proposition 65 Warning
Warning: This product contains chemicals known to the State of California to cause cancer and birth defects or other reproductive harm.
Production Variations
We strive for complete accuracy with our technical specifications. However, specifications are subject to change without notice. Variation between posted information and actual specification does not warrant any changes, modifications, or exchanges to any products affected by a variation. If we may provide further details, please contact our Canyon USA Service Team.
Ready to ride delivery with velofix DIRECT
With velofix DIRECT, you can schedule delivery directly to your home or office. A professional technician can deliver, build, and dial in your e-bike.