Ready to ride delivery with velofix DIRECT
With velofix DIRECT, you can schedule delivery directly to your home or office. A professional technician can deliver, build, and dial in your e-bike.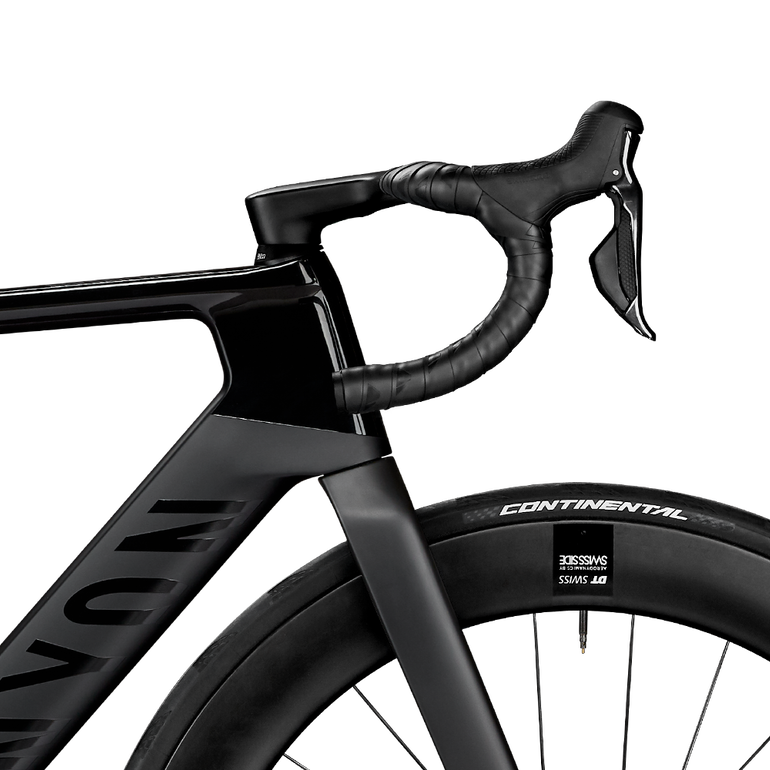 Aeroad CF SLX 8 Disc Di2 New
Selected color:

Stealth

Selected color:

Pro White
Select frame size:
2XS

Coming soon:

2/1/21 - 2/5/21

XS

Coming soon:

2/1/21 - 2/5/21

S

Coming soon:

2/1/21 - 2/5/21

M

Coming soon:

2/1/21 - 2/5/21

L

Coming soon:

2/1/21 - 2/5/21

XL

Coming soon:

2/1/21 - 2/5/21

2XL

Coming soon:

2/1/21 - 2/5/21
$5,999.00
Financing available for this product
Financing with Affirm Financing

No Hassle Assembly

We developed the Bike Guard box ourselves, to ensure your bike gets to you in perfect condition.

30 Day Return

That's our quality promise – if you're not 100% happy with your bike, we're not happy either.

6 Year Warranty

On all Canyon-manufactured parts (frame, road bike fork, cockpit, etc.)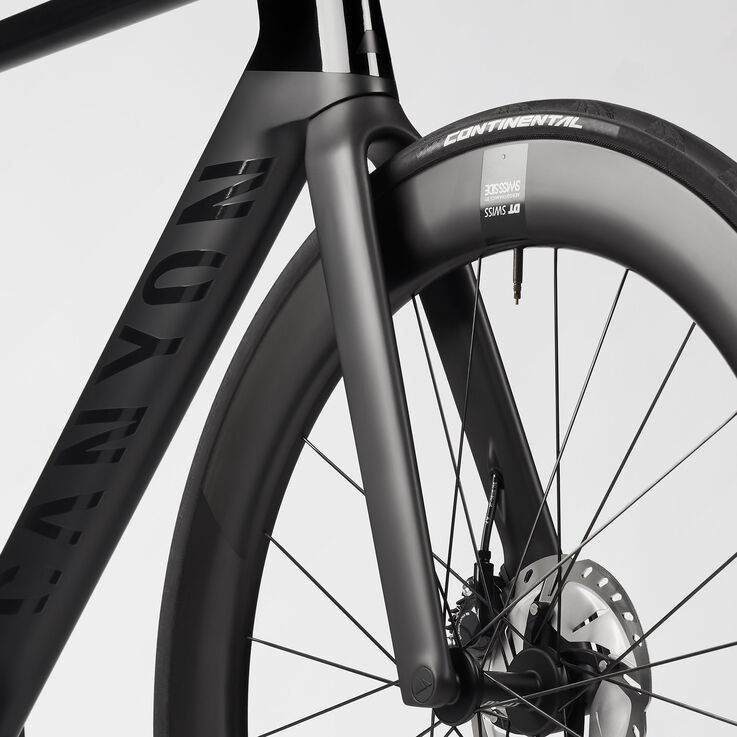 Weight

7.57 kg

Material

Carbon (CF)
Aeroad CF SLX 8 Disc Di2 Every inch of this bike is designed to provide aero gains across the board – wind tunnel-optimised tube profiles, exclusive DT Swiss wheelset with a wider rear rim for optimised airflow, and complete integration of all cables for reduced drag. The Aeroad CF SLX 8 Disc Di2 is our interpretation of a cutting-edge aero race bike.
Aero cockpit innovation
The CP0018 goes way beyond aerodynamically optimised cockpits. Achieve +/-40 mm simple width adjustability for a dialled fit with a single tool. An innovative no-cut stem allows you to move seamlessly between a slammed stem and 15 mm rise with no cutting or spacer stacks above the stem. The new wing design makes cable management and travelling with your bike easy and simple.
Prize-winning

An award-winning bike

2020

Red Dot Award Winner

With a design based on decisions all made to create optimal riding characteristics, the Canyon Aeroad CF offers maximum functionality. The frame's dynamic lines are an expression of the bike's enhanced aerodynamics and agile handling. With its carefully crafted details, it embodies an aero road bike that unites all its functions and features into a perfect whole. The clear, dynamic form speaks for itself.
Average customer rating
5 out of 5
1 customer reviewed
Aeroad CF SLX 8 Disc Di2 Gallery
The highlights of this component set
Top-notch components only – get a dose of free speed with Shimano Ultegra Di2 with flat-mount disc brakes and DT Swiss ARC 1400 carbon wheels with an extra-wide rear rim for improved airflow.
View all components
Bikes of this category are designed for riding on hard-surface roads where the wheels remain in permanent contact to the ground. These are in general road racing bicycles with racing handlebars or straight handlebars, triathlon or time trial bicycles. The permissible maximum overall weight comprising rider, luggage and bicycle should not exceed 120 kg. Under certain circumstances this permissible maximum weight can be further limited by the component manufacturers' recommendations for use. Proven cyclocross and gravel bikes with racing handlebars and cantilever or disc brakes are a special case in this category. In addition, these bikes are also suitable for gravel paths and off-road trails where a short loss of tyre contact with the ground due to small stairs or steps at a height of 15 to 20 cm can occur.
We're in Control
Our business model gives us the advantage of knowing exactly where our products come from, how they are made and what they are capable of. Canyon products are exclusively available at Canyon.com, so you can trust the quality you are getting.
Proposition 65 Warning
Warning: This product contains chemicals known to the State of California to cause cancer and birth defects or other reproductive harm.
Production Variations
We strive for complete accuracy with our technical specifications. However, specifications are subject to change without notice. Variation between posted information and actual specification does not warrant any changes, modifications, or exchanges to any products affected by a variation. If we may provide further details, please contact our Canyon USA Service Team.