Ultimate CF SL 8 Disc
Color:

Light Blue

Color only available to members. Register .
Select frame size
M

Coming soon

10/25/21 - 11/5/21

L

Coming soon

10/25/21 - 11/5/21
Color only available to members. Register .
Current delivery times information.
Read more
$3,299.00
(Financing available for this product)
That's our quality promise – if you're not 100% happy with your bike, we're not happy either.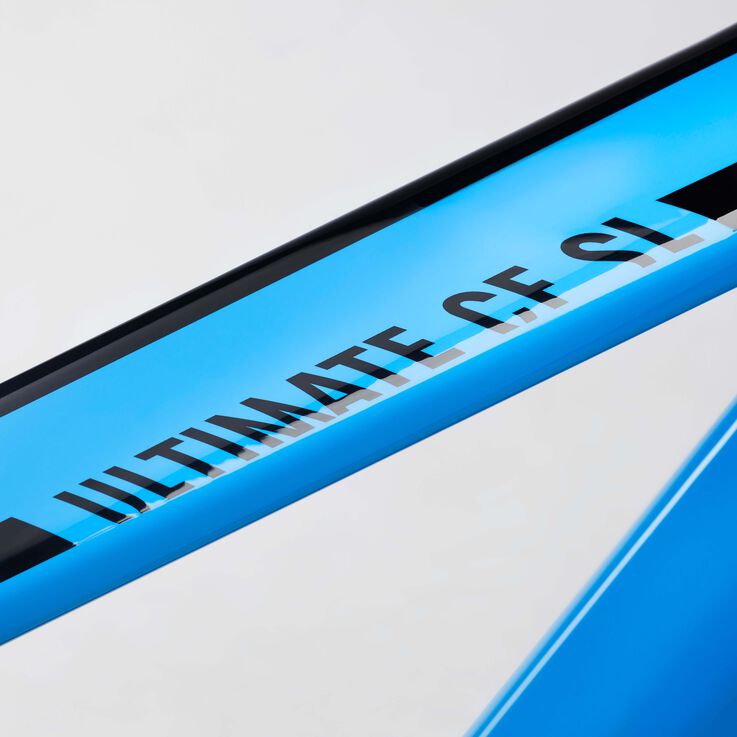 Weight

7.57 kg

Material

Carbon (CF)
Ultimate CF SL 8 Disc With a lightweight frame, powerful disc brakes, vibration-damping comfort features, best-in-class components, and the Ultimate's trademark planted handling, this bike can match other far more expensive race bikes every step of the way.
The highlights of this component set
A zero-compromise component set: Shimano Ultegra groupset, fast DT Swiss wheels, Canyon CP10 Aerocockpit, and S13 VCLS seatpost are as good as it gets in this class.
Geometry Table
Understanding your bike's geometry is the key to a great fit and comfortable ride.
Bikes of this category are designed for riding on hard-surface roads where the wheels remain in permanent contact to the ground. These are in general road racing bicycles with racing handlebars or straight handlebars, triathlon or time trial bicycles. The permissible maximum overall weight comprising rider, luggage and bicycle should not exceed 120 kg. Under certain circumstances this permissible maximum weight can be further limited by the component manufacturers' recommendations for use. Proven cyclocross and gravel bikes with racing handlebars and cantilever or disc brakes are a special case in this category. In addition, these bikes are also suitable for gravel paths and off-road trails where a short loss of tyre contact with the ground due to small stairs or steps at a height of 15 to 20 cm can occur.
We're in Control
Our business model gives us the advantage of knowing exactly where our products come from, how they are made and what they are capable of. Canyon products are exclusively available at Canyon.com, so you can trust the quality you are getting.
Proposition 65 Warning
Warning: This product contains chemicals known to the State of California to cause cancer and birth defects or other reproductive harm.
Production Variations
We strive for complete accuracy with our technical specifications. However, specifications are subject to change without notice. Variation between posted information and actual specification does not warrant any changes, modifications, or exchanges to any products affected by a variation. If we may provide further details, please contact our Canyon USA Service Team.
Ready to ride delivery with velofix DIRECT
With velofix DIRECT, you can schedule delivery directly to your home or office. A professional technician can deliver, build, and dial in your e-bike.