From route planning and ride tracking, to virtual racing and campsite recon, our list of the best cycling apps breaks down how you can use your smartphone to make your bike rides even better.
Whether you're riding roads or trails or even pedalling away on your indoor trainer, these days there's a cycling app for just about everything. Looking for the best singletrack in a new town? Try Trailforks. Want to compete in virtual races from the comfort of your own home? Zwift is the app for you. Trying to figure out the best route to your favourite park? Komoot can do it. There's an almost overwhelming number of bike rider apps just waiting to be downloaded, so we've whittled them down to a select few that we think are the best.
Strava
Part route planner, part ride tracker, part fitness log and part social network, there's a reason
If you're using a Strava-compatible bike computerlike a newer Wahoo or Garmin you can even see when you're approaching a segment and how much distance there is left to time your effort to perfection. Once your ride is online, sit back and enjoy comments and 'kudos' from your friends on the app. At 76 million users, chances are you know a few people there. Want to learn even more about Strava? Check out our
Zwift
Where the best version of indoor training was once watching old stages of the Tour de France on TV, now there's the virtual world of Zwift.Not only does the app allow riders around the world to race each other on digital roads (there's even a Canyon racing team), it also serves as an excellent training tool with a variety of different workouts and plans for riders of all experience levels. The Zwift team is consistently adding exciting roads to ride and developing new workout programs so if you already ride a lot indoors, it's the must-download app for you. Learn how to get started on Zwift with our
Wahoo Fitness
Designed for the data-loving cyclist, the Wahoo Fitness app displays and records in-depth ride information so you can get the most out of your training. The app is completely free and easily pairs with your performance-tracking devices like heart rate monitors and power meters. Once you've recorded all the stats from your effort, it's easy to upload the info to other apps or training programs like
Google Maps
While it still requires the occasional route inspection for questionable roads,
Ride with GPS
A direct competitor with Komoot,
Trailforks
Featuring more than 161,000 trails around the world, The app is free and even allows you to download maps so you can navigate without cell service when you're deep in the woods. While not as popular as an app like Strava for ride tracking, you can also record and store data from your sessions.
Dark Sky
Depending on where you live, the weather likely plays a major role in when and how you plan your rides. While one forecast app may only show rain all day long, Dark Sky's complex algorithm gives surprisingly accurate hour-by-hour data on the weather forecast. Worried about those dark clouds looming on your lunch ride?
Gaia GPS
Originally designed for hiking and deep backcountry use,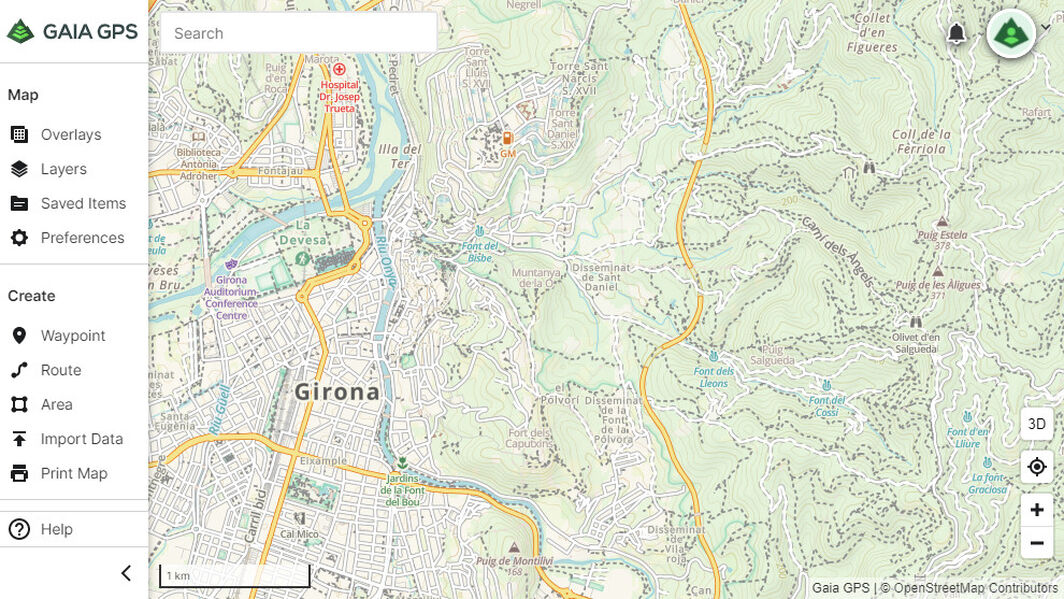 iOverlander
A community-sourced mapping project,
Honourable Mentions
DotWatcher.cc If you're eager to get into bikepacking or long-distance bike racing, it's worth checking out
On the Go Map While it's not an app,
Bikepacking setups provide the freedom to go wherever your heart desires, unlike a heavier, more traditional pannier setup more synonymous with bike touring.

5/12/21

Riding longer distances is a true feat of endurance but it takes time, energy and preparation. We spoke to two Canyon riders who know all about it: Emily Chappell and James Hayden.

6/1/21

FTP, Watts, Training Plans...what's it all about? We chat to our in-house cycling coach about training with power and finding the right power meter for you.

6/2/21