STCHD 360
Color:

Shockwave Black

Color only available to members. Register .
Select frame size
S

Coming soon

1/17/22 - 1/28/22

L

Coming soon

February 2022
Color only available to members. Register .
Current delivery times information.
Read more
That's our quality promise – if you're not 100% happy with your bike, we're not happy either.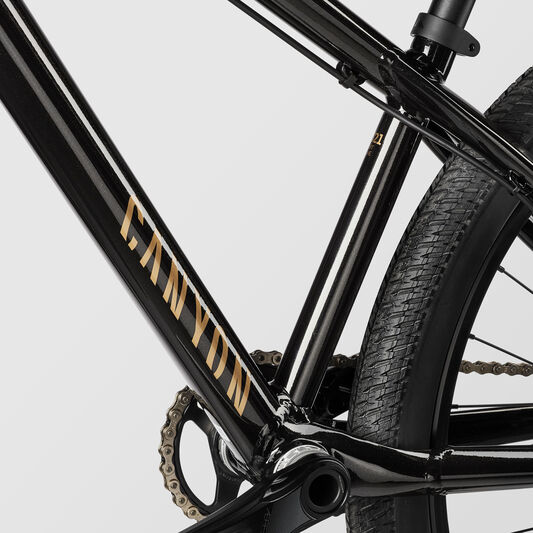 Front Fork Travel

100 mm

Weight

12.20 kg

Material

Aluminium (AL)
STCHD 360 Smashing laps at the pump track or learning new tricks out on the dirt jumps, the Stitched 360 was made for the session. Ridden by some of the best freeriders in the world, it's ready for whatever you can throw at it.
Precise handling
The bike's tapered steerer tube creates pinpoint handling, and we fit a BSA bottom bracket for optimum stiffness and simplicity when you're assembling and disassembling your bike.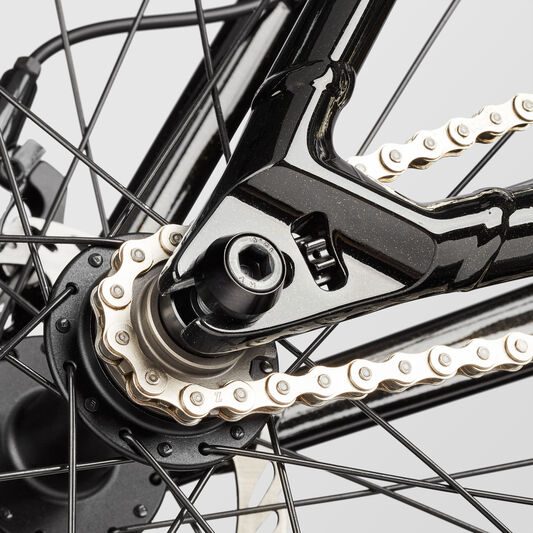 Bulletproof reliability
The horizontal dropouts on the Stitched have a built-in chain tensioner and adjustable IS brake mounts. So your chain stays securely in place, and your wheel stays straight.
Extreme durability
Built to take a serious beating: we developed the Stitched to swallow up the biggest hits on dirt kickers, street parcours, and pumptracks alike. For maximum durability, we spec an aluminium frame, robust handlebar, and a stiff fork with through axle.
Average customer rating
5 out of 5
1 customer reviewed
The highlights of this component set
With a Manitou Circus fork, Race Face cockpit, SRAM brakes, and Alex Rims wheels, this setup is ideal for all your dirt jump and pumptrack sessions.
Geometry Table
Understanding your bike's geometry is the key to a great fit and comfortable ride.
These bikes can be used by technically adept and experienced riders to tackle very challenging, extremely steep terrain with a high number of obstacles. In this category, big jumps are to be expected as well as intensive use in bike parks or on downhill courses. It is essential that these bikes are fully examined for any potential damage after every ride. Further use when using damaged parts could lead to a major component malfunction. In addition, safety-relevant parts should be replaced at regular intervals. Wearing appropriate protective gear is absolutely essential. This category includes long-travel full-suspension bikes as well as dirt bikes.
We're in Control
Our business model gives us the advantage of knowing exactly where our products come from, how they are made and what they are capable of. Canyon products are exclusively available at Canyon.com, so you can trust the quality you are getting.
Proposition 65 Warning
Warning: This product contains chemicals known to the State of California to cause cancer and birth defects or other reproductive harm.
Production Variations
We strive for complete accuracy with our technical specifications. However, specifications are subject to change without notice. Variation between posted information and actual specification does not warrant any changes, modifications, or exchanges to any products affected by a variation. If we may provide further details, please contact our Canyon USA Service Team.
Ready to ride delivery with velofix DIRECT
With velofix DIRECT, you can schedule delivery directly to your home or office. A professional technician can deliver, build, and dial in your e-bike.