Bike Delivery by velofix DIRECT
FULLY ASSEMBLED DELIVERY
velofix DIRECT is a white-glove bike delivery and service option available for Canyon customers who desire additional personal assistance in receiving and setting up their new bike. With velofix DIRECT, a professional technician comes directly to your home or office at the date and time you prefer to deliver, build, and dial in your new Canyon.
Free assembly for a limited time
We've partnered with velofix to offer their velofix DIRECT build and delivery service on all Canyon bikes.

Simply find your dream bike and call (833) 226-9661 Monday - Friday 7am - 5pm PST to take advantage of this limited time offer.
Offer valid only where velofix services are offered, is not redeemable for cash or any other incentive, offer valid only via phone order and delivery scheduled is through velofix.
Enhance your Canyon experience with white glove bike delivery, assembly, and service
From initial delivery, assembly, and fit to routine maintenance and repair, velofix is a full-service mobile bike shop that can be scheduled to meet your assembly needs, time frame, and location.
DELIVERY BY VELOFIX DIRECT IS EASY
Select velofix as your bike shipping method at checkout. Enter a shipping address to see available delivery methods.

Once your bike has shipped from Canyon, a velofix agent will contact you to confirm a date and time for delivery that works for you.

Your local velofix technician will arrive at the specified time and location with your new Canyon. The technician will complete the assembly of your Canyon, help you with a basic bike fit and test ride to ensure your Canyon experience meets your expectations.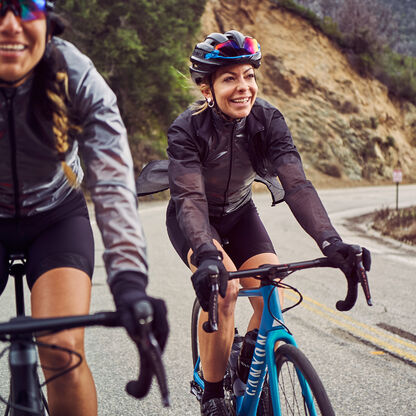 Get Right to the Riding
Selecting velofix at checkout allows you to schedule when and where your Canyon is delivered. Want your new bike delivered to your office or during your vacation? velofix can do that. Once your bike is on the way, a velofix agent will contact you to arrange a convenient time for delivery.
Skip Assembly
Don't have time to personally assemble your Canyon or want more information about how your new bike works? A certified velofix technician will deliver your bike pre-built or assemble it with you upon arrival. The technician will also give you a tutorial on all of the bike's features and finish off with a basic fit adjustment, or suspension setup.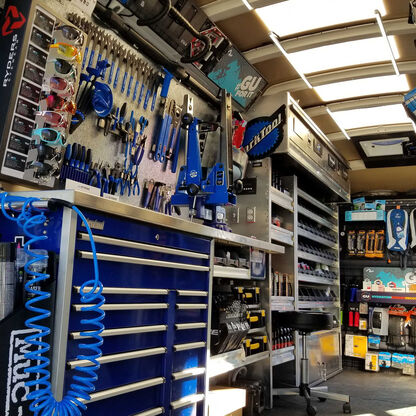 Peace of Mind
Canyon bicycles are high-performance machines. Get the most out of your Canyon with regular service. velofix is a Canyon preferred service provider because they know our bikes inside-and-out. Best of all, velofix comes to you!
What is velofix bike delivery?

How do I select delivery by velofix?

Why can't I select bike delivery by velofix at the checkout?

Why should I choose bike delivery by velofix?

What happens when I select bike delivery by velofix as a delivery option?

My bike needs a service. How do I book velofix?

I have a warranty issue. Can I simply book with velofix?

I have questions and/or remarks about velofix, how do I proceed?