New Canyon Exceed MY 2021
Canyon launch all-new Exceed models – MY21 leading CFR version included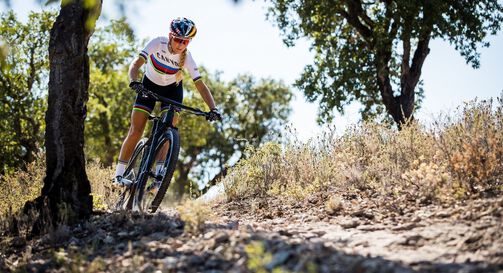 The original Exceed earned World Championship and World Cup glory. How do you improve on that? By making the entire Exceed family of bikes lighter, stiffer, and even more controlled on rough courses.

On Tuesday August 18th, our new Exceed CF, SLX, and CFR line-up debuts. CFR (Canyon Factory Racing) models debut today and are premier products evolved from a partnership between Canyon engineers, designers, mechanics, and the world's fastest riders.

The new Exceed CFR possesses one of the lightest production frames on earth, tipping the scales at a mere 835 grams (size Medium). State-of-the-art engineering and materials make that a reality. The new Exceed CFRs utilize something we call "unicorn hair"—an uncommon carbon fiber (Toray M40X) that is so cost prohibitive and scarce that it's rarely used in the cycling industry. Unicorn hair is stiff and strong, enabling us to use less material yet maintain outstanding stiffness and strength.

All of Canyon's new Exceed models feature a thoroughly modern—yet balanced—geometry that boosts your control on tough terrain while still proving quick and nimble through the tightest trails. Slacker head angles and longer reach are the most obvious changes to the Exceed geometry.

The new Exceed models roll on 29er wheels and sport room for two water bottles, even in the new XS size, which fits riders down to 158cm (5'2").