Canyon's Guide to Peter Stetina's Paydirt 2021
Winner of BWR San Diego, The Rift Iceland, and now the 2021 Leadboat Champion, Peter Stetina is continuing his gravel campaign across the U.S. with his own race right in Carson City, NV. Calling all gravel desperados to mount up and take on what is sure to be one of the most fun events this year, read below for bike recommendations, athletes and what to expect from us at the race venue.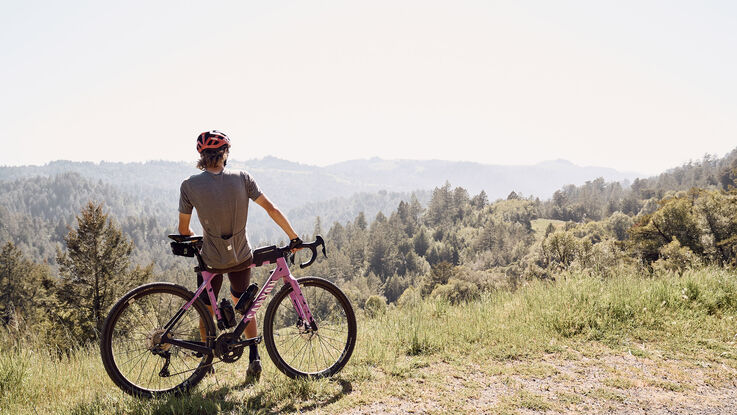 Canyon's Guide to Peter Stetina's Paydirt 2021
*FYI: 2021 Stetina's Paydirt has been rescheduled
Peter Stetina has spent a lot of time this year winning gravel races, but what you don't see is the huge amount of time he has spent getting lost trying to find the best gravel roads in the U.S. His love for the Pine Nut Mountains will be the backdrop of this race, piecing together 'Paydirt:' the best roads and climbs curated by none other than Stetina himself.
This gravel race in Carson City, NV, and has plenty of twists, turns, dust, and of course, gravel, for you to experience. Read more below for all the information on routes, riders, gear recommendations, and all things Canyon for this event.
2021 Stetina's Paydirt Overview
The race offers two courses for riders to take on, namely "The Paydirt," 63.5 miles and 4,700 feet of vertical in the Nevada desert, and the "Medium Course," which is 50.7 miles with 3,100 feet of vertical. Both routes are bookended by two climbs, chosen to "to keep things competitive without separating yourself from dear friends in the dusty west of Nevada's desert."
However, Stetina's Paydirt is a bit different.
The winner isn't solely judged off of who finishes first. The 2nd 'leg' of Stetina's Paydirt consists of a tire-tossing competition at the race venue, and mechanical bull riding. In addition to your times on the courses, riders will be given time bonuses (in a 1-to-1 ratio) equivalent to the amount of time they can ride the bull.
Gravel racing shoes, a vented helmet, and adequate kit are an obvious must, but don't forget your roper boots, cowboy hat, and chaps.
Iz King, Kathy Pruitt, and Pete Stetina to Headline the Race
It goes without saying that you should expect the race's namesake, Peter Stetina, to be one of the headliners in the men's field. Stetina's Paydirt is also offering $4,000 in prizes for the women's field only, which is sure to draw some of the biggest names in gravel riding.
Iz King and Kathy Pruitt will be representing Canyon, bringing a combination of experience and great form together to go for the title. Canyon will have all the coverage you will want for this race through our social channels, so be sure to give us a follow for the most up-to-date info on the weekend as it develops.
I'll be going with Canyon Grizl for singletrack capabilities, and the IRC Boken Doublecross 42mm, it's fast rolling for ripping the pavement yet wide enough to handle the soft sandy sections, while providing plenty of grip for the singletrack.

Peter Stetina
Canyon's Paydirt Gear Recommendations
This race will feature some heavier gravel, and as Pete says, it's important to bring the right "shovel." Pete recommends at least a 38 mm tire, and he will be racing atop the Canyon Grizl for a perfect blend of speed and rugged capability. The Grail is another obvious choice, as it has ample room to clear a 38 mm tire, with room up to 42 mm tires.
The desert heat will definitely be a factor, so be sure to bring adequate hydration, plenty of food (though there will be aid stations), and of course, flat repair kits.
Canyon owners are invited to come meet us at the expo booth. We will be offering complimentary service for Canyon owners, as well as info on upcoming models, display bikes to check out, and demos for you to try set up on turbos. Come ride bikes, ride the bull, throw some tires, and enjoy this grand celebration of Southwest American culture!
Combining the speed of a thoroughbred road bike with tires wide enough to fly over rough surfaces, all-road bikes are designed to go anywhere and to get there fast.

6/3/21

A gravel bike is the workhorse of modern bicycles. Although they look similar, they're very different. Let's take a closer look.

11/2/20

Dialing in your bike's tire pressure may be the single biggest improvement that you can make to your riding experience. But what should that pressure actually be?

7/30/21