Made for racing
The faster you ride, the more important it is to have an aero bike. While rolling resistance increases at a constant rate, air resistance increases dramatically as your km/h ticks up. Starting at 14 km/h, the air is already the greatest resistance you must overcome, and at 20 km/h it jumps to 50% of total resistance. Then, at 45 km/h air resistance is over 90% of what you and your legs must pedal against. Extensive wind tunnel testing helped us develop the Aeroad's aerodynamic Trident 2.0 tube profiles, so that you can cut through the air like a knife.
As professional cyclists we have to be tough. Nevertheless, I appreciate that the Aeroad can be so focussed on speed and still be a comfortable bike to ride.

Nils Politt - Team Katusha-Alpecin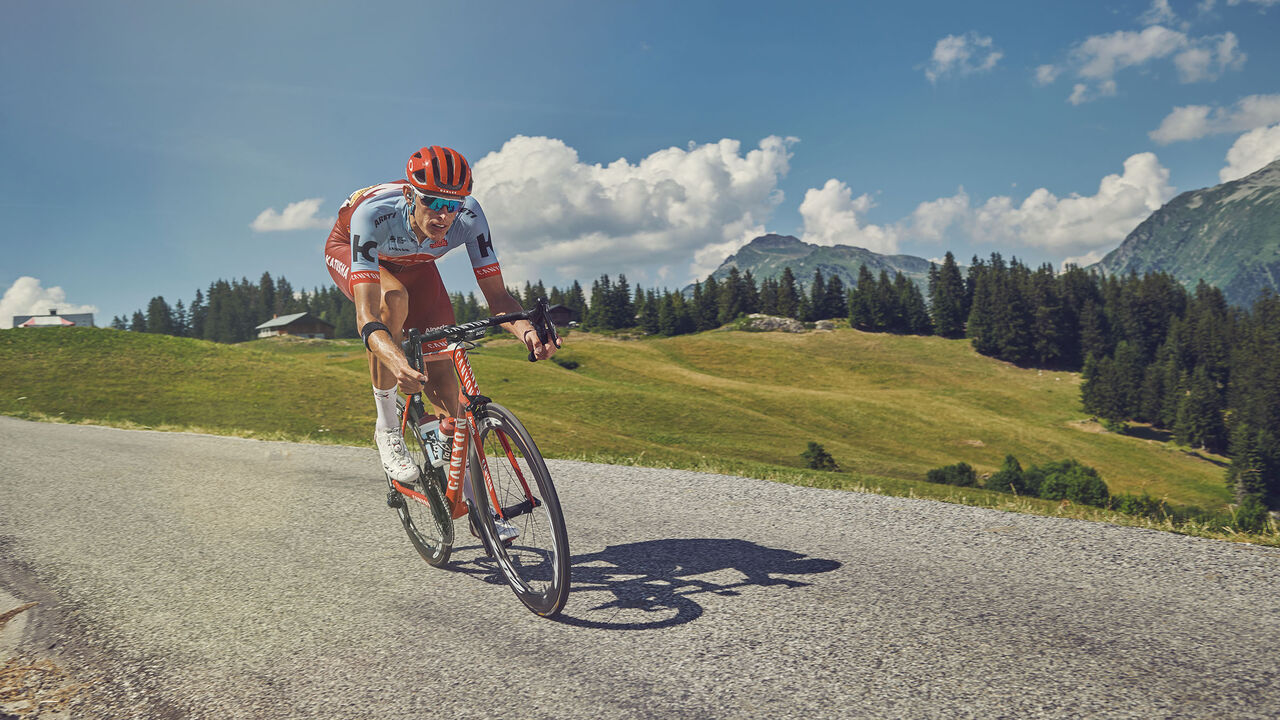 Racing like a Pro
Through the Giro D'Italia, Tour de France and Vuelta à España, when it comes to most Grand Tour stages, the riders of Movistar Team opt for the Aeroad. Why? The bike doesn't just offer exceptional aerodynamic performance, it combines the minimum-allowable weight with the comfort levels necessary to get peak performances from the best riders in the world over weeks of gruelling racing.