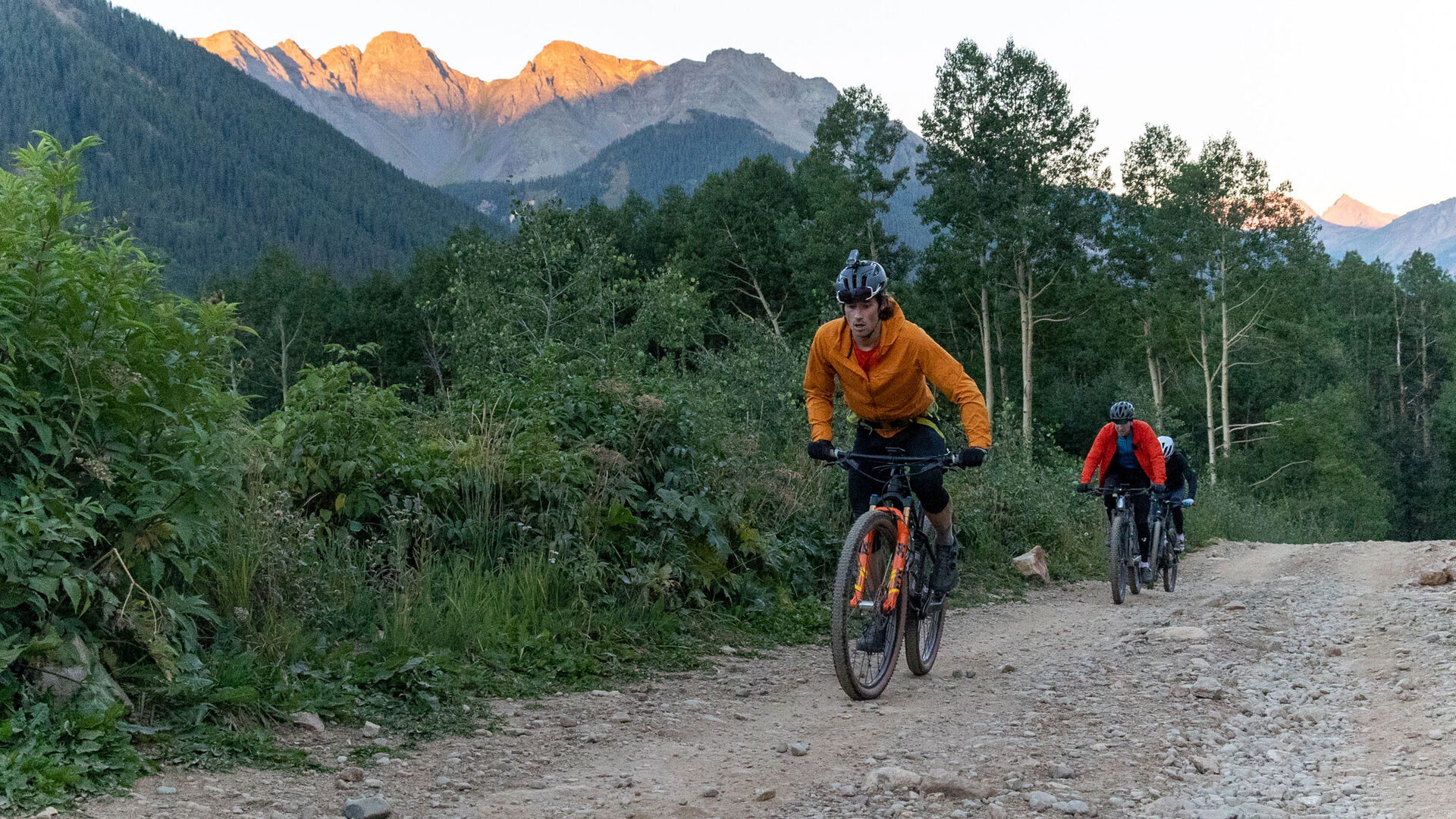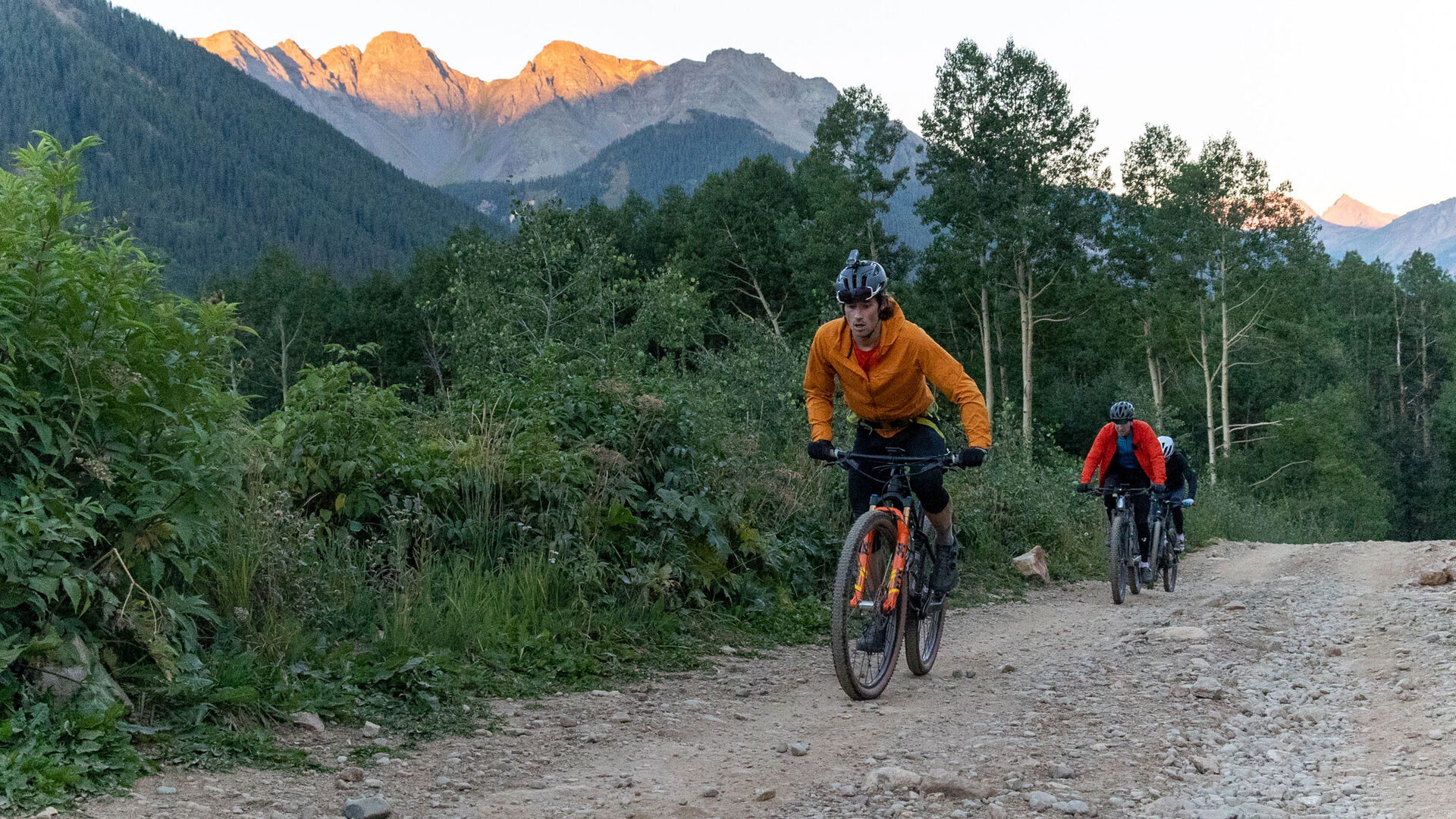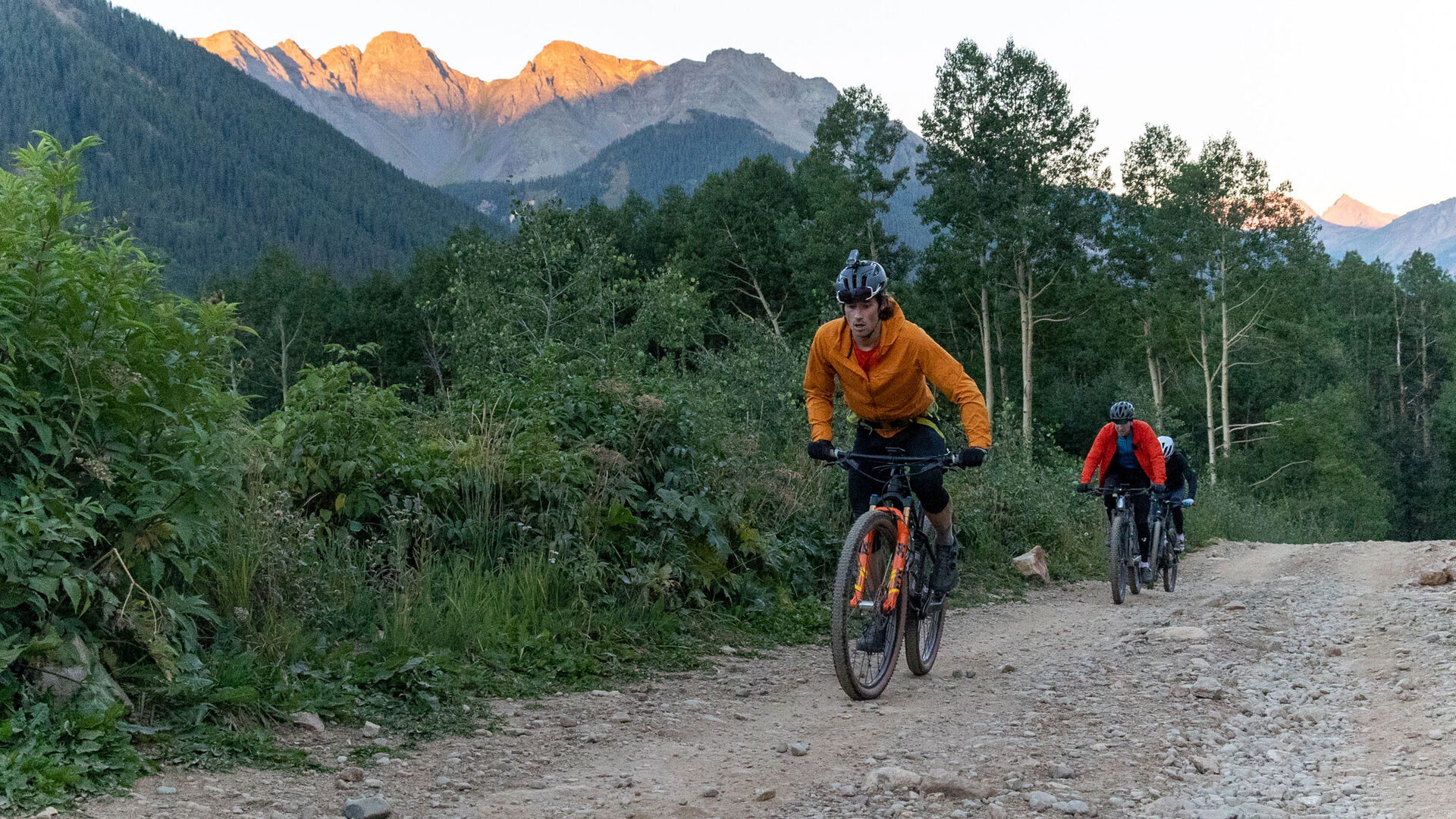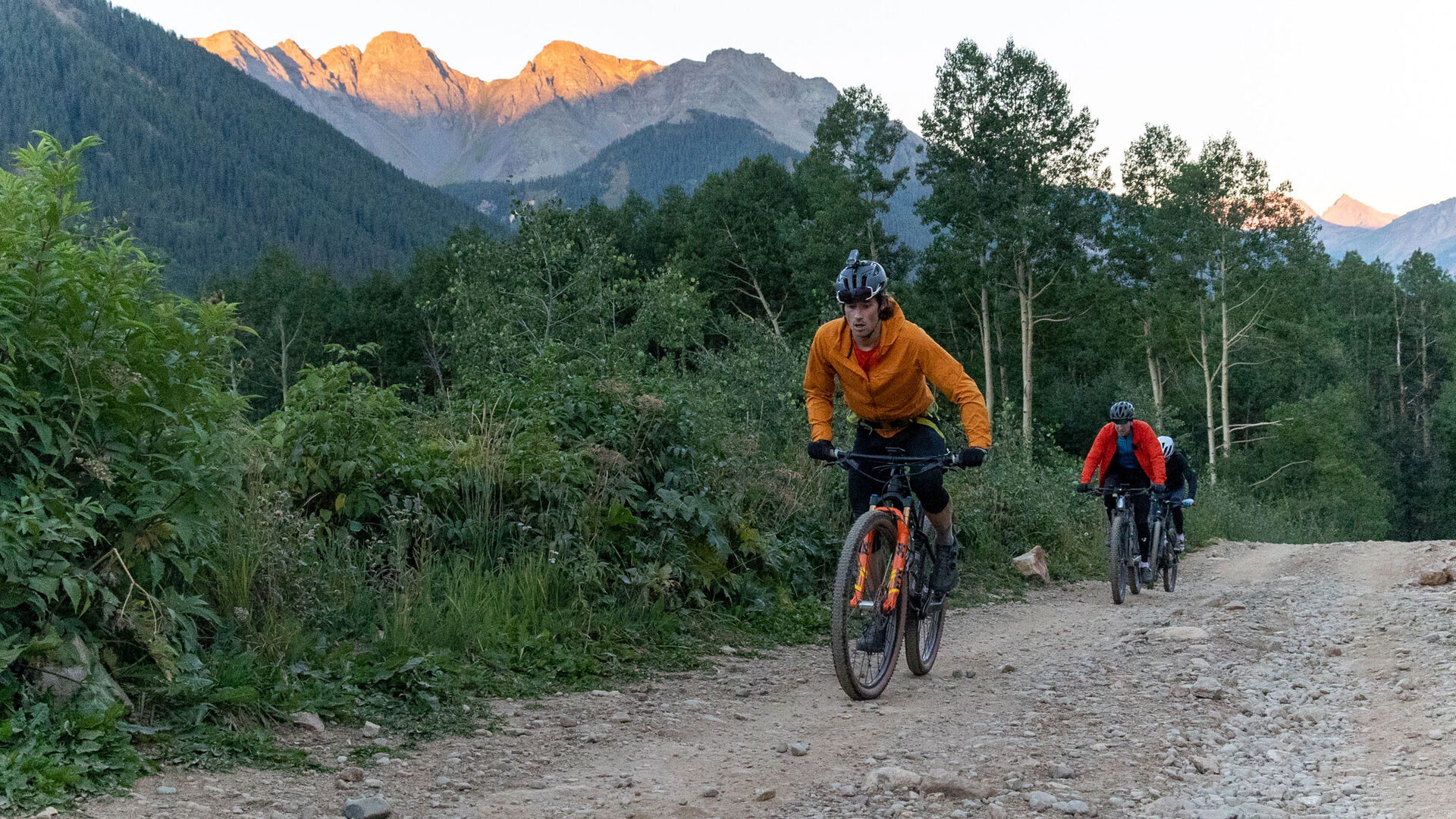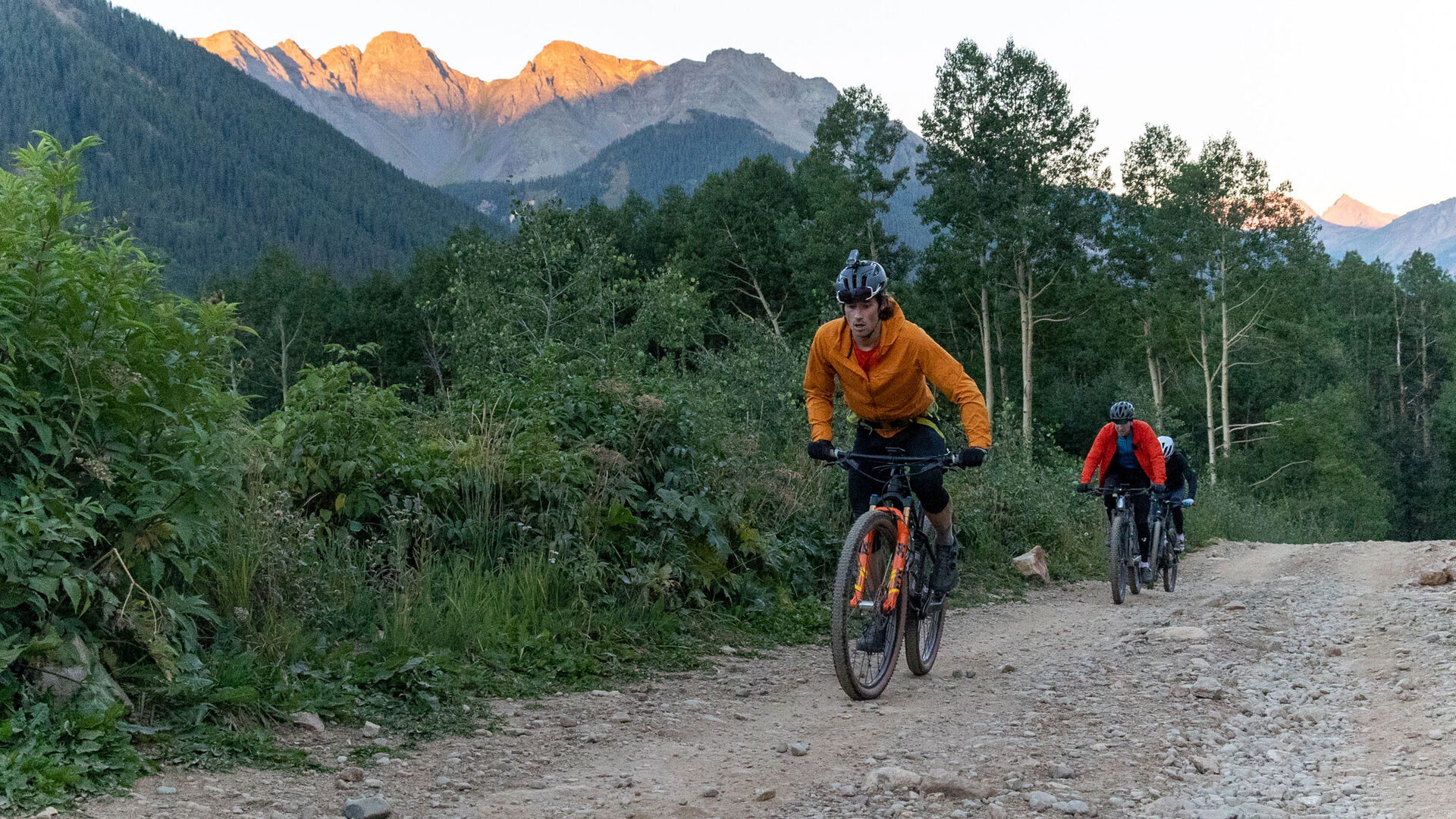 THE IMPOSSIBLE ROUTE
TELLURIDE HELLRIDE
One day, 140 miles, and 26,900 feet of climbing through the high alpine above Telluride, Colorado—this Impossible Route is a true "hellride."
THE MISSION
Is this the hardest single-day gravel ride in the Rockies?
Riding unassisted, Jeremiah Bishop, Tyler "Vegan Cyclist" Pearce and Ryan Petry set out to conquer 140 miles of grueling terrain with over 26,900 feet of climbing in just one day of riding high above Telluride, Colorado.
THE ROUTE
A giant loop—beginning and ending—in Colorado's epic mountain town of Telluride, this "hellride" begins on the iconic Boomerang Hill Climb. The sharp 15%-grade climb offers a rude awakening, highlighting that every inch of this ambitious 140-mile journey will need to be earned, not given. An audacious route to complete in just one day, the route circles around Hanson Peak and Redcloud Peak before returning into Telluride. In order to make it, the Impossible Route riders must climb over 26,900 feet of high-alpine terrain that includes twisting singletrack through deadfall timber up unrelenting ascents across stream-crossings and boulder-laiden double track deep within some of the Rocky Mountains most iconic off-road terrain.
THE BIKE
The Canyon Lux is world-class fast. Designed to deliver astonishingly efficient and quick cross-country performance, the Lux is capable of covering long distances at blistering speeds. This dual-suspension 29er features a carbon frame that is not only lightweight, but extremely strong. The Lux features 100mm of rear suspension via our Triple Phase suspension system utilizing a flex pivot to reduce weight by eliminating conventional bearing and pivot hardware. The result is a class-leading balance of pogo-canceling anti-squat and active, traction-boosting suspension.
Made for the long haul, the Lux frame offers optimized fluid management for ultra endurance efforts. With the ability to fit two water bottle cages with big bottles within the main triangle—on all frame sizes—the Lux helps you prepare for the longest of hauls.
The Director: Tyler Pearce a.k.a. The Vegan Cyclist—an up-for-anything influencer, cyclist and full-life liver.

The Spearhead: Jeremiah Bishop—a multi-time national champion and instigator of the Impossible Route project.

The Guest: Ryan Petry—an accomplished off-road cyclist, joining his first "Impossible Route" expedition.
The Videographer: Benjamin Saheb—a filmmaker based in northwest Colorado working primarily in the adventure, travel and lifestyle industries.

The Videographer: Benjamin Kraushaar— a Wyoming based filmmaker who specializes in adventure and conservation storytelling

The Photographer: Walker Hague—Canyon USA's multi-pronged weapon, capable of expert athlete support and stellar photography.
Glacier to Teton: 5 days, 750 miles, 61,000 feet of climbing through forested singletrack.

Telluride Hellride: 1 day, 140 miles, 26,900 feet of climbing through high-alpine peaks.